Uniquely durable print with vibrant colors, brilliant luminescent images, and exceptional detail.
MetalPrints™ represent a new art medium for preserving photos by infusing dyes directly into specially coated aluminum sheets. Because the image is infused into the surface and not on it, your images will take on an almost magical luminescence. The ultra-hard scratch-resistant surface is waterproof/weatherproof and can be cleaned easily – just avoid direct sunlight.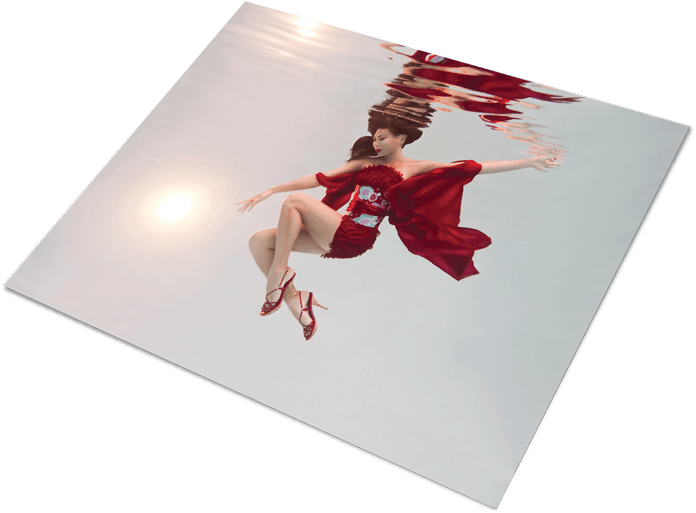 Wall Display Options
We offer a variety of contemporary ways to hang and display your MetalPrints.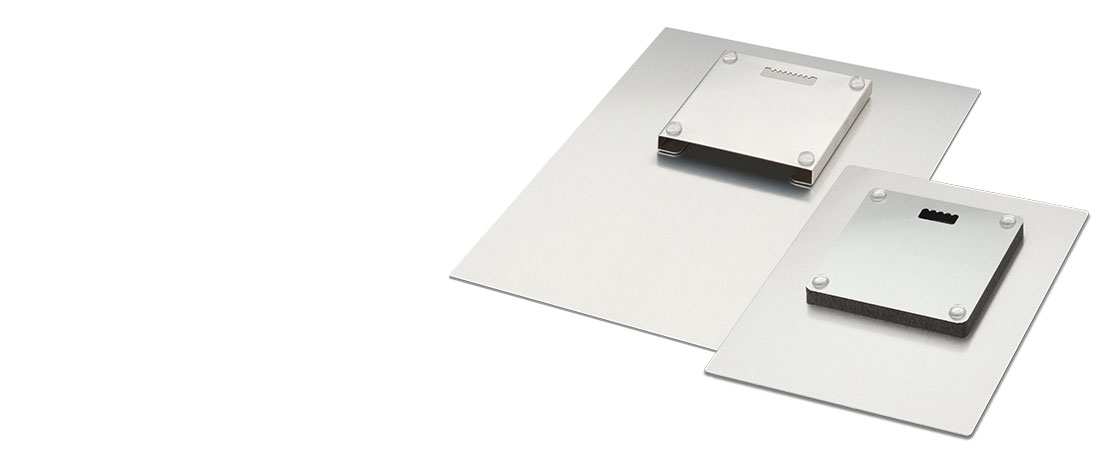 Float Mount Hanger or
Metal Bracket
Our Float Mount Hangers and Metal Brackets are attached to the back of the print, and float the print 1/2-inch off the wall when hung. Styles and selection vary based on the size of the print ordered.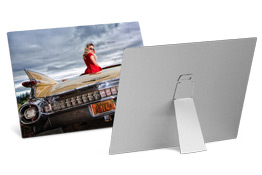 Metal Easel Back
Mounts on the back for either horizontal or vertical display.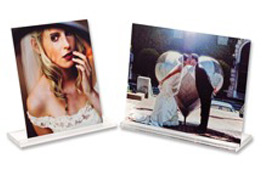 Acrylic Easel Stand
A simple, stylish way to display prints on a flat surface.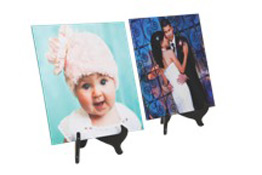 Wooden Easel Stand
Nothing adheres to panel. Stands fold flat when not in use.
Available in five surfaces
Distinctive surfaces each with their own unique characteristics.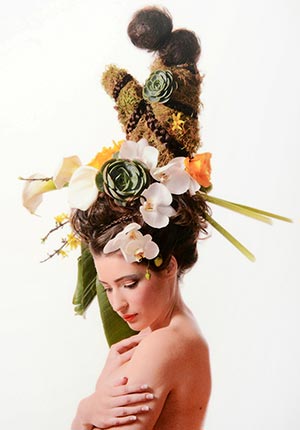 High Gloss
Brilliant white high gloss surface for unsurpassed detail and vibrance. Our most popular surface.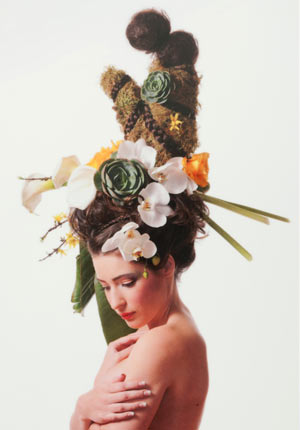 Mid-Gloss
Similar color intensity and detail
as our High Gloss option, with reduced glare.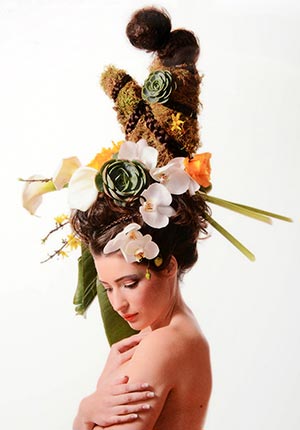 Satin
Smooth, very even and soft appearance with minimal glare.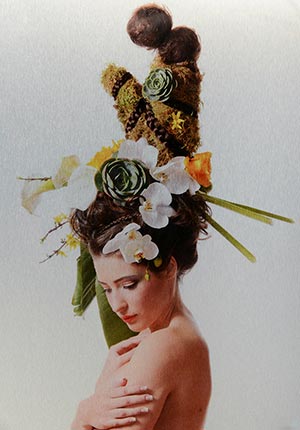 Sheer Glossy
Metal shows through the image, giving our Sheer Surfaces a unique translucent luminescence.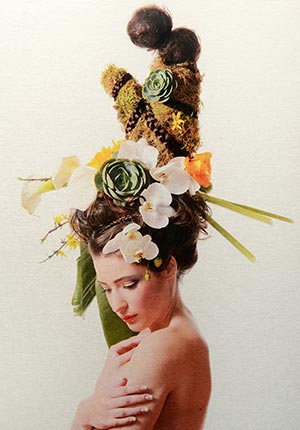 Sheer Matte
Same as sheer glossy, but with matte finish with minimal glare.
Sizes
Single MetalPrints™ - Your choice of High Gloss, Satin or Sheer Surfaces

2x3½ Business Cards (High Gloss Only)
16x20
4x6
16x24
5x5
20x20
5x7
20x24
8x8
20x30
8x10
24x24
8x12
24x30
10x10
24x36
10x20
30x30
11x14
30x40
12x12
30x45
12x18
40x40
12x24
40x50
12x36
40x60
16x16
Creative Edge™ Metalprints™

- Your Choice of High Gloss, Satin, Sheer-Glossy, & Sheer-Matte

5x5
16x20
5x7
20x20
8x8
20x24
8x10
24x24
12x12
24x30
11x14
30x30
16x16
See Metal Print prices here.